A Cat Who Falls From a Tree Branch Will Always Claim He Meant To

Cat with One Pearl Earring
Tiny white stud buried in earfur.
Pearl from the pearl fishers.
Pearl from the pearl divers. Pearl of
the mud-caged oyster. Wore it when he
felt dressed up, his black tuxedo glistening
after a tongue bath. He always felt dressed
to the nines, so he always wore his pearl
like don't-mess-with-me- punctuation.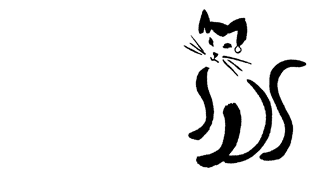 Poem by CB Follett from "A Cat Who Falls…."
---